Olney Theatre Center's Annual Gala
October 2, 2021
5:00 P.M. - Cocktail Reception
6:30 P.M. - Dinner on the Bank of America Plaza
8:00 P.M. - Opening Night of The Thanksgiving Play
We hope you can join us on October 2, 2021 for our grand reopening! The evening will celebrate the newly-renovated Mulitz-Gudelsky Theatre Lab, as well as our first production and opening night since March 2020.  
Gala Co-Chairs
Suzanne and Bruce Glassman & Kiati Plooksawasdi and Natalie Sukontasu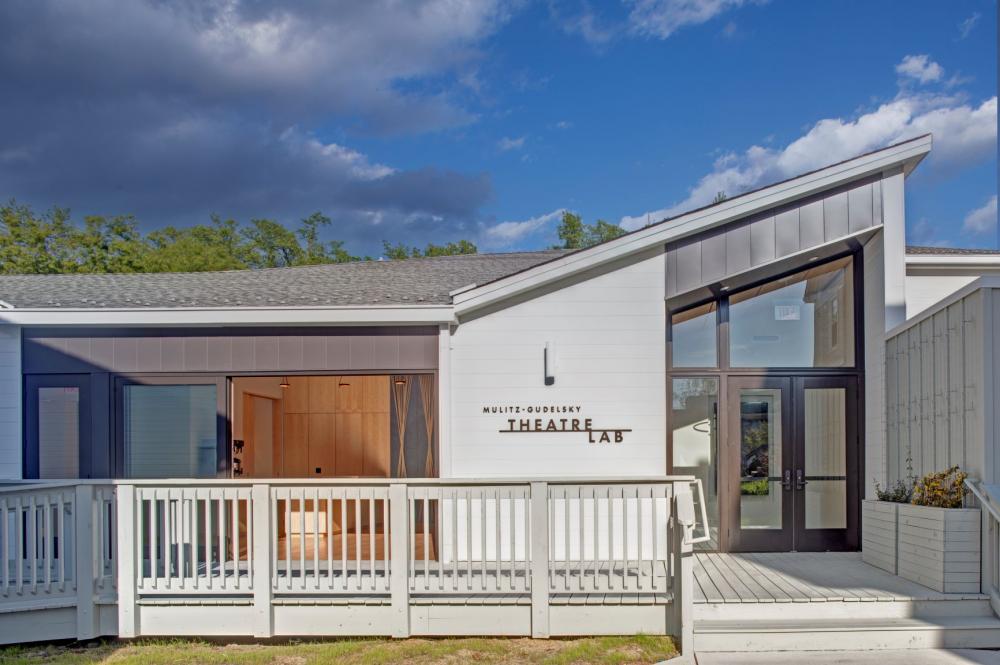 The evening will start with a special cocktail reception and dinner under the tent on the Bank of America Plaza. Guests will then join us in the new Mulitz-Gudelsky Theatre Lab for the opening night of Larissa FastHorse's The Thanksgiving Play. This groundbreaking satire on the politics of representation throws together the overly-ambitious drama teacher, her yoga-bro actor friend, a history teacher with playwriting aspirations, and an "ethnically-ambiguous" L.A. actress to devise their Thanksgiving play, only to find themselves quickly sabotaged by myth, confounded by history, and drawn into a hysterical project of dramatic pretzel-twisting. The Thanksgiving Play features OTC favorites such as Parker Drown (A Chorus Line), David Schlumpf (Elf the Musical), and Dani Stoller (The Humans).
Thank you to our current Gala Sponsors. If you would like to join them and us for this momentous occasion, you can sign up as a Gala Sponsor or buy tickets here. In addition to attending the Gala, sponsors are entitled to special benefits at different levels. You can see all levels and benefits here.
If you have any questions about the evening, please contact Colleen Robinson Miller at cmiller@olneytheatre.org.
All sponsors and guests will be required to show proof of vaccination in order to attend the event. In the event of a cancellation due to Covid-19 or other national crisis that prevents us from gathering together in person, all tickets and sponsorships will be 100% tax-deductible.