"Every step you take is important, even if it's in exactly the wrong direction."
- Meredith Willson, Composer, Lyricist, and Book Writer of The Music Man
The Music Man's journey to becoming a classic Broadway musical was a long and winding path. In his memoir But He Doesn't Know the Territory, Meredith Willson takes the reader through the twists and turns, the zigs and zags, the steps and missteps of his creative process for The Music Man. "So, one day, without giving the matter too much thought, I wrote ACT ONE, SCENE ONE on the empty paper, not, of course, to show these people that I could write a musical comedy but to show them that I could not." From this day it would take over eight years and 30 revisions to complete the musical. Willson even wrote over 40 songs for the musical before paring it down to the final 19 songs of the Broadway score! Let's take a look into the man behind The Music Man we know and love.
Meredith Willson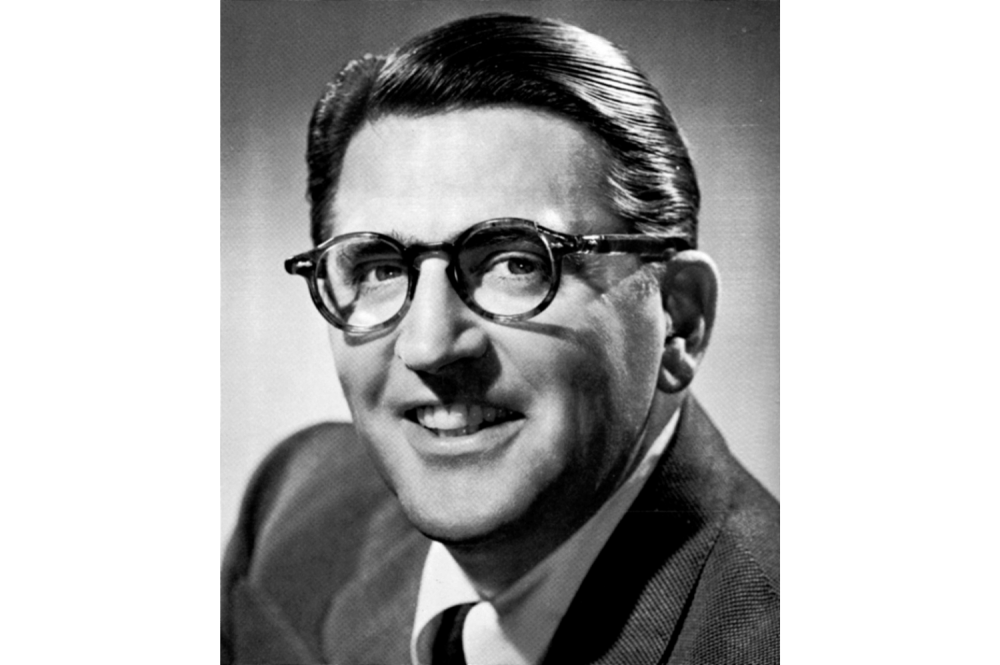 Born in small-town Mason City, Iowa, Robert Meredith Willson based The Music Man on his own upbringing. Willson wrote in his memoir, "I didn't have to make up anything. I simply remembered Mason City as close as I could." Until the age of 17 this small town life was all he knew–until he left home to enroll in the Institute of Musical Art in New York City. The boy from Iowa arrived with nothing but a suitcase, a piccolo, and a dream. In New York, he studied the flute under legendary musicians like Georges Barrere, Bernard Wagenaar, and Julius Gold. Willson grew into a flute and piccolo virtuoso and by 20-years-old he was a member of John Philip Sousa's band. After leaving Sousa's legendary marching band in 1924, Willson played with the New York Philharmonic Orchestra and the New York Chamber Music Society. 
In the 30s and 40s, Willson found audiences on the airwaves through the new invention of the radio. He composed scores for Charlie Chaplin's iconic film The Great Dictator (1940) and landed an Academy Award nomination for Best Music Score for William Wyler's The Little Foxes (1941). During WWII, Willson teamed up with comic greats George Burns and Gracie Allen on the United States Armed Forces Radio Service. He accompanied the iconic duo as their bandleader and performed as a comedic foil to Burns' and Allens' act. His comedic persona was a shy, fish-out-of-water Midwesterner who needed advice on how to date women. In 1942, Willson had his own music program on NBC, Meredith Willson's Music, which was a summer replacement for Fibber McGee and Molly and Sparkle Time. (And yes, those are the names of real television programs!) By 1949, when Willson began writing the first drafts of The Music Man, he had made himself a household name on both coasts, perfected his craft by performing music and composing scores, and busted his chops as a comedian all-star.
Willson wrote his memoir And There I Stood With My Piccolo (1948) about his life up to this point and his Midwestern upbringing. Producers Ernie Martin and Cy Feuer read this memoir and proposed that Willson should write and compose a musical inspired by his adolescent years. Willson's first draft of The Music Man was titled The Silver Triangle and focused on a young boy with disabilities named Jim Paroo. Harold Hill believed in Jim's talent and searched for an instrument he could play. This version of the musical ends with the character of Jim playing a triangle. Willson had written half-a-dozen versions of the musical and was "paralyzed on the subject," until he met Franklin Lacey, the man who would become the co-book writer of The Music Man.
Co-Book Writer Franklin Lacey 
Little has been written about the life of The Music Man co-writer Franklin Lacey. He was not only a playwright but also a former stage manager, play-doctor, lecturer, and professor. While Lacey admitted he was not the main creative force behind The Music Man, Willson insisted that his contributions were significant enough to receive a co-author credit.
Willson described Lacey as a "six-foot-four skinny, extrovert of a homemade apple-pie smile on stilts." Before meeting Lacey, Willson had written half-a-dozen versions of the script and was almost ready to give up, not knowing what direction to take the story. After Willson related to Lacey the broad strokes of the story, Lacey told him,  "I can wade you through this jungle overnight. I can see how the scenes should follow as clearly as if I was seeing this show on the stage." ​​Today, we would call what Lacey did to help Willson dramaturgy!
Perhaps Lacey's biggest contribution to The Music Man was the addition of Winthrop to the story. Willson needed a character that Harold Hill could influence that would allow Marian to see a different side of him. None of his ideas were satisfactory until Lacey suggested an introverted kid with a lisp that breaks out in song proudly at the end of Act I. Before Lacey, Willson described his musical as a dictionary with a story somewhere inside. With Lacey's collaboration the musical was in a draft workable for the rehearsal hall.
Original Broadway Cast of The Music Man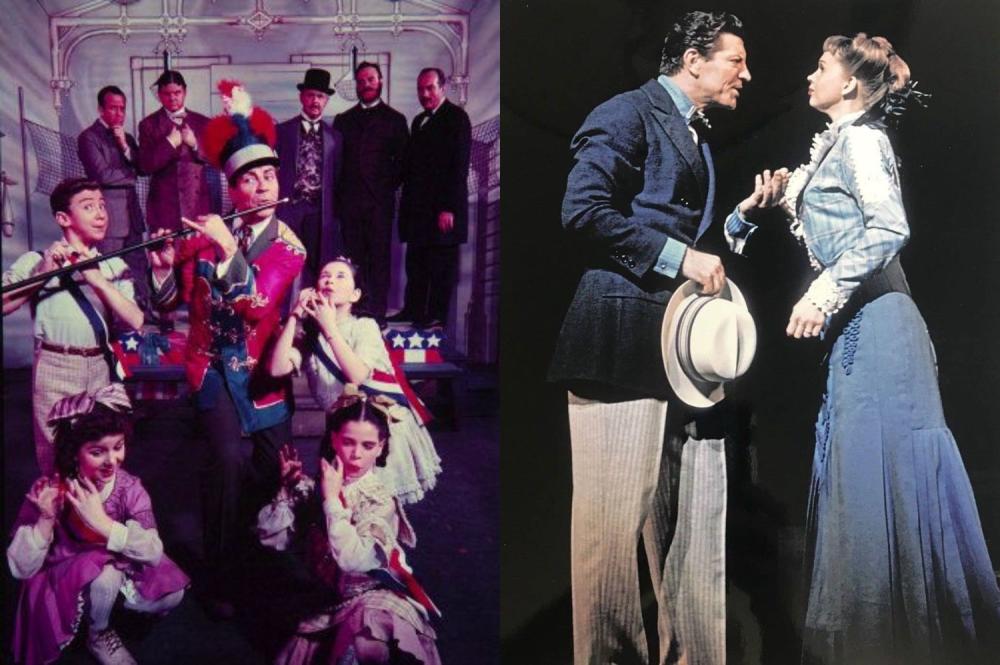 Willson wrote three other musicals, The Unsinkable Molly Brown (1960) Here's Love (1963)  and 1491 (1969). His songs have entered the American music canon with memorable hits, such as "It's Beginning to Look Like Christmas", "May the Good Lord Bless and Keep You", "You and I", "Two in Love", "76 Trombones", "Goodnight, My Someone", and  "Till There Was You". His songs have been covered by Glenn Miller, Frank Sinatra, Bing Crosby, Tommy Dorsey, Peggy Lee, and The Beatles.
Willson died of heart failure in 1984. On June 23, 1987, Willson posthumously received the Presidential Medal of Freedom. You can read even more about his decorated life in his three memoirs: And There I Stood With My Piccolo (1948), Eggs I Have Laid (1955), and But He Doesn't Know the Territory (1959).