The Sisterhood of Juno's Travelling Swimfan Princess Diaries to premiere in 2022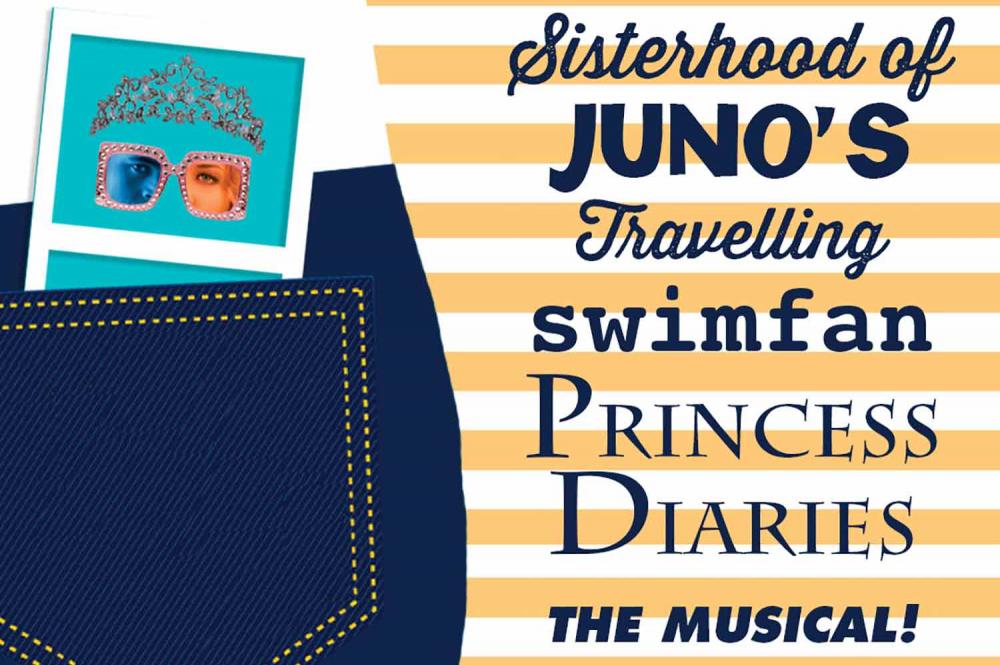 Olney Theatre Center, a professional regional theatre located in the heart of Montgomery County, MD announced today the production of a new musical The Sisterhood of Juno's Travelling Swimfan Princess Diaries. "It's a mashup of the remaining teen movies that aren't already adapted or in-development as Broadway musicals," said Artistic Director, Jason Loewith. "I was talking with Associate Artistic Director for Music Theatre, Chris Youstra, about the success of shows like Beetlejuice and Mean Girls and Bring it On and Heathers and such and wishing we could get our hands on a property with similar potential. We did a little poking around and it seems that most of the teen movies from 1990 through 2018 have already been optioned for musical theatre adaptations so we decided to grab what was left and make one big musical out of it." The result is The Sisterhood of Juno's Travelling Swimfan Princess Diaries which combines the best of Sisterhood of the Travelling Pants, Princess Diaries, Juno, and Swimfan. "We tried to shoe-horn A Walk to Remember in there as well, but we didn't want to look like we were pandering," added Youstra.
Loewith, whose prior musical adaptation, The Adding Machine was praised by the New York Times as "impossibly bleak, improbably brilliant" has tapped himself to write the book and lyrics as soon as production wraps on his upcoming production of Mary Stuart opening on May 11.  "I still haven't actually seen any of these movies, so I don't know exactly how I'm going to build the book," said Loewith, "but as long as it has maximum appeal to teenage girls and nostalgic millennials, does it really matter?"
Youstra will compose the music which he said will be performed by a 12-piece orchestra composed entirely of accordions, "and maybe one melodica if we think it serves the story." Designers have not yet been contracted but Loewith commented, "Our working design concept is an ATM."
The work is scheduled to premiere in 2022 with a Broadway transfer sometime in 2023.