To celebrate Tour 73 of the Olney Theatre Center's National Players, we'll be introducing you to all of our amazing company members, starting with performer and wardrobe/accommodations manager Rashaud Matthews!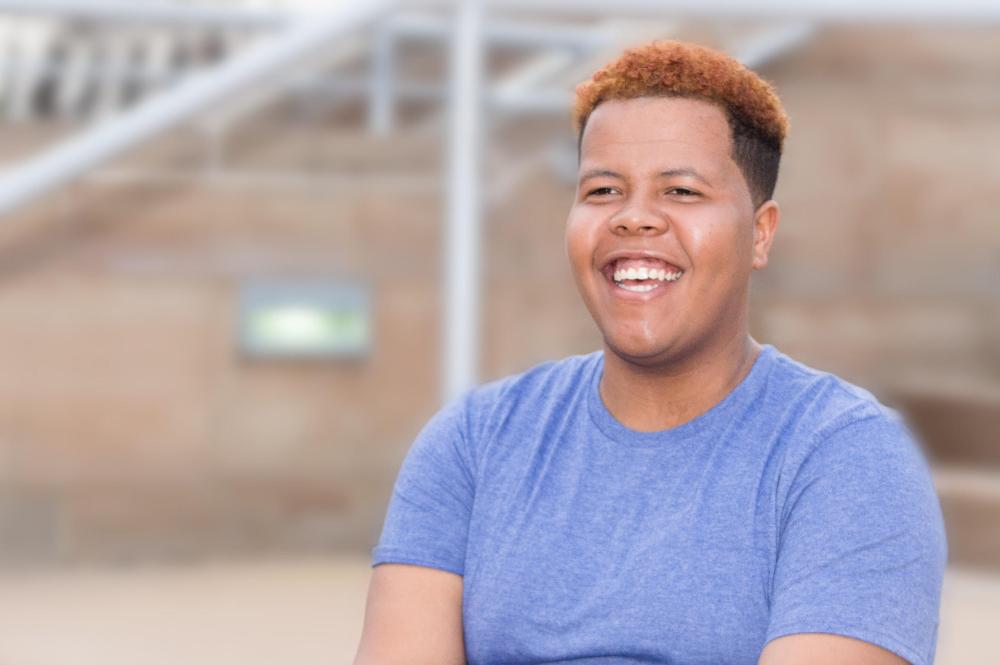 Name and pronouns? Where are you from?
Rashaud Matthews, he/they pronouns. I'm from, the great, Prince George's County, Maryland. 
What is your background in theatre? Why are you so passionate about it?
My background in theatre is that I've been performing since my tenth-grade year in High School. Theatre allowed me to not only become the fierce individual you see today but also taught me the importance of being authentically, unapologetically me; and the impact it entails. Growing up I was also told I would never amount to anything because I'm not like other guys. Theatre became that safe haven or light at the end of that dark tunnel. 
What roles do you play onstage this season, and/or what role do you play on the admin/technical side of the tour?
During this season, like everyone, I wear a lot of hats. On the actor's side, Much Ado About Nothing( Don Pedro, Conrade, Margaret, Messenger) and Fences( Gabriel.) On the admin side, I am in charge of Costumes, Dance/Fight Captain(Much Ado), and recently became the Accommodations Manager. 
What drew you to become a part of the National Players?
Honestly, what drew me to become part of the National Players was the fact that we were going to be the first all-Black ensemble. Also, it intrigued me to want to show a different layer to my performer's toolkit. I never thought I would be in a "straight" play (a play without musical numbers) because I'm so used to only wanting to do musical theatre.  
What has been the most rewarding part of the rehearsal or tour process? 
The most rewarding part of this journey has been challenging myself to not limit my abilities and capabilities. Learning to understand that no matter how challenging the obstacle may be, it's given to build/strengthen your character. 
What do you hope to do after the tour?
After this tour, I hope to book more shows, mainly musicals, and really strengthen my God-given gifts. I would like to teach and lead more workshops to help strengthen the generations to come. 
Is there anything else you want to say or that you want people to know about you?
If there is one thing I could leave you all with, is that my artistic mission is to be the Voice for the Voiceless. I've always felt alone and never felt that I belong or even enough in this world. Support all! Never judge a book by its cover, but get to know the pages (the beautiful content inside.) We all have stories; don't be afraid to share them because you never know who it might reach or save. Also, follow my social media handle, @rashaudist, because trust this won't be the last you hear of me; I guarantee you.
Finally, I leave with my favorite quote: "I'm not NORMAL I'm EXTRAORDINARY!" -Aimee Mullins.