What image comes to mind when you hear the words "Disney princess?" Is she pale-skinned with flowing hair like Elsa? Is her figure slim and her nose the shape of a button like Snow White? 
The cultural importance of Disney princesses over the past seventy years means generations of American children have come to define "beauty" through those images. And it's hard to ignore that they all share one thing in common— they're all white with slim figures, small noses, and big doe eyes. This Eurocentric idea of beauty, reinforced by Disney imagery, symbolizes the lack of diversity in the media we consume, ignoring the fact that people come in different colors, shapes, sizes, and abilities. Beauty and the Beast's Belle is no exception. Although Belle has inspired children and adults alike with her intelligence, bravery, and kind heart, her Eurocentric appearance in most adaptations — most notably the 1991 Disney film, the first animated movie to gross more than $100 million—make it difficult for many people to see themselves within the character. How do we begin to dismantle this restrictive view of beauty? And when we do, how do we navigate the conflicting responses we hear? The upcoming live-action adaptation of The Little Mermaid and Olney Theatre Center's very own production of Beauty and the Beast are just two examples that have generated lots of attention— good and bad—because they try to reimagine classic tales in a way that pushes for inclusive representation.
First premiered in 2021, Olney Theatre Center's production of Disney's Beauty and the Beast sought to expand the idea of beauty by casting actors Jade Jones, a plus-sized Black woman as Belle, and Evan Ruggiero, an amputee as Beast, both of whom are reviving their roles in this year's remount. This unconventional casting sparked national attention from People Magazine, MSNBC, and other news outlets as audiences who are normally left out of the stories we tell onstage saw themselves represented; in lead roles, no less. Why did Olney's casting generate so much buzz? Because even in this day and age, it is still uncommon to see beautiful, strong, beloved characters portrayed by someone who doesn't fit that Eurocentric definition of beauty. 
And the buzz was deserved. Director Marcia Milgrom Dodge recalls seeing "so many little Black girls in the audience just scream and lose their minds when they saw Jade." They could relate to this version of Belle in a way that other portrayals didn't allow. Why is this important? What we consume shapes our perception of the world, other people, and ourselves. Whether it's on tv, in a play, or in a career field, seeing people who look like us and share our lived experiences is a reminder that we can pursue the same roles. When we only see one type of person portrayed in certain roles, it sends the message that others are not allowed in those spaces. 
"Positive media representation can be helpful in increasing self-esteem for people of marginalized groups (especially youth)." – Dr. Kevin Leo Yabut Nadal from Psychology Today writes.
Lack of diversity doesn't only impact members of an audience. People who fall outside of the beauty standard don't often get the chance to portray roles such as Belle and Beast. Jade Jones told People Magazine, "I've never seen anyone like me on stage in a role like this, in an ingénue role, in a desired role. And I just think it's important because it's not like we don't exist. I feel like, even with art, we are kind of erased out of the narrative." 
This kind of inclusivity isn't always met with praise. When Disney announced they would release a live-action version of Disney's 1987 The Little Mermaid next May, Disney fans were excited. However, the public's response took a turn when Disney revealed that Black actress and singer Halle Bailey would be playing the title role. Outrage sparked on social media platforms, most notably Facebook and Twitter. Racist imagery mocking the actress began to circulate around the internet. A Google Chrome extension revealed the trailer released in September received 2 million dislikes on Youtube, and negative comments continue to pour in.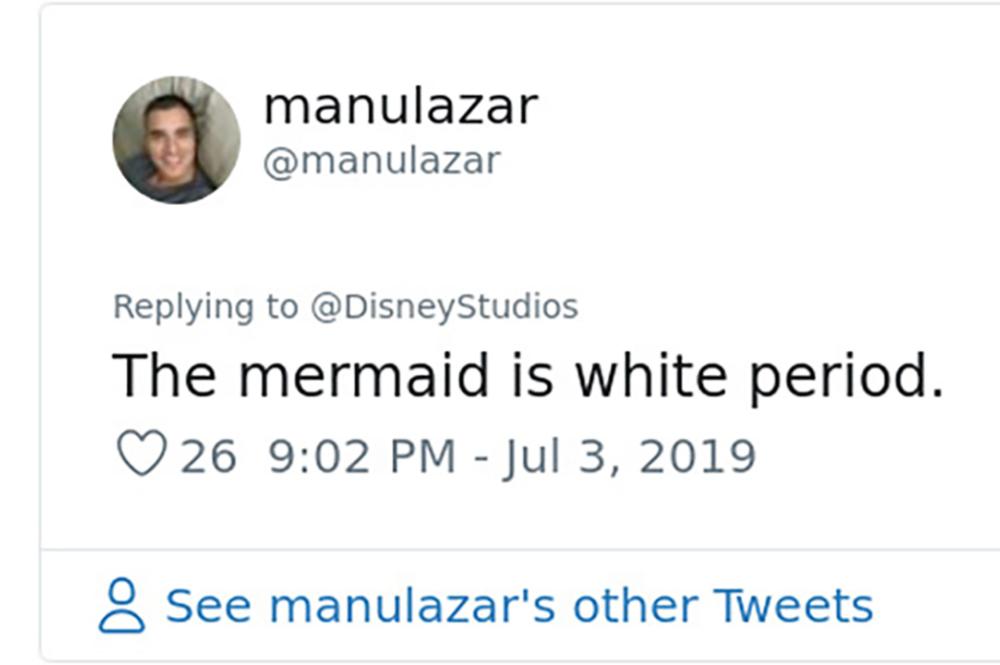 Why is it upsetting when we shine a light on demographics who are normally ignored? Because people have become so accustomed to a certain beauty standard.  Making change — or even advocating for it — feels like a threat, especially to those who benefit most from the established norm. 
Despite the wave of negativity, there was an overwhelmingly positive response from people who support the film. Halle Bailey was praised for her wonderful vocals and portrayal of the iconic mermaid by her fans and Disney fans alike. Children's eyes lit up as they watched the trailer and videos of little Black girls ecstatic to see themselves in their favorite mermaid went viral.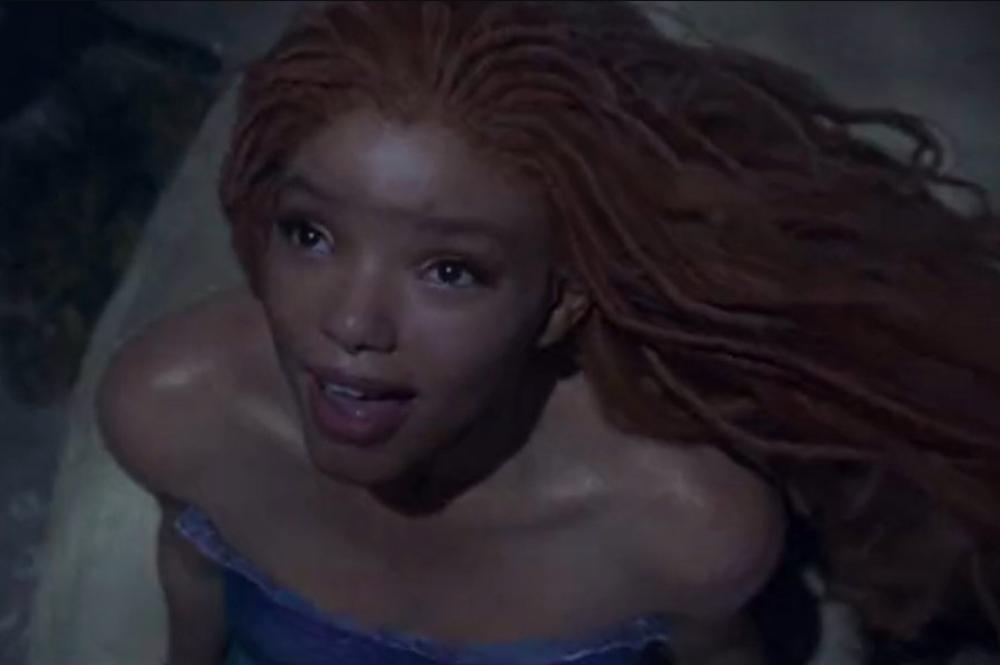 It's important to continue to push for diversity, inclusion, and representation for all kinds of people. The fact that Olney received some of its most far-reaching attention ever, and the fact that the Little Mermaid sparked such intense controversy, says a lot about how much more representation is needed in the content we consume. It is time to step outside of the exclusionary definition of beauty.
'I want to create theater for people to see themselves on stage...a world where diversity thrives.' –Marcia Milgrom Dodge