This will be the ninth year that Paul Morella will be gracing our stage with his solo performance of Charles Dickens' A Christmas Carol. Committed to delivering the original story the way Dickens intended it, each year Paul takes the show apart and puts it back together again- combing through the original text to see how the experience can evolve and deepen. It's no wonder so many families have made it their holiday tradition! Read on to hear from Projections Designer Patrick Lord about some fun differences coming your way this year.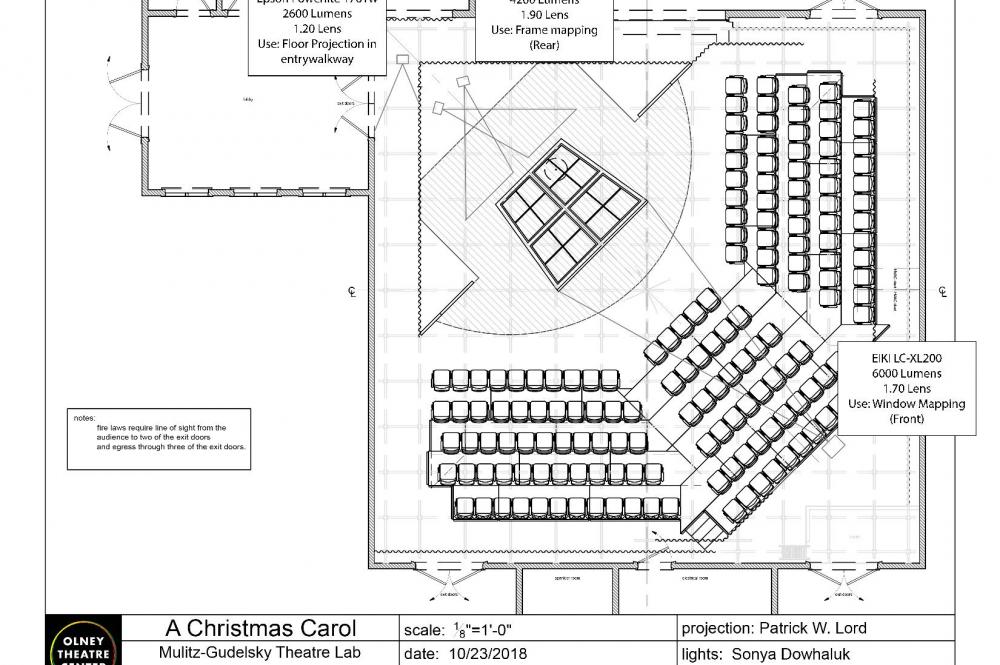 "The story of A Christmas Carol is so much more than a classic tale or a holiday tradition; it's a story full of honest and pure theatrical magic. It is for this reason that I am excited to be able to join the tradition and add projections to Paul Morella's production here at Olney Theatre Center.
   This show, and the design, takes advantage of how projections can be used to visually score a show in more subtle ways, instead of just adding big visual spectacle. The strength of this production is how it taps into imagination and the text, and we have no intention of changing that- except to enhance the atmosphere and whimsy that already exists. This new design element is, without giving too much away, going to breathe a little more life into the ghosts that haunt the stage, and help extend Paul's transformative performance into the environment around him.
    More shows are seeing the use of projection design as a featured design these days, with video screens and LED walls to create moving and immersive backdrops and environments. However, projection design does not always have to be overwhelming and a dominant part of the stage picture, there are many ways to layer it into a show and use it for its transformative abilities in collaboration with all the other elements on stage. It's exciting to be able to show how projections can be used in more integrated and less obvious ways; enough that you may even question whether what you saw was an element of the design, or perhaps just a glimpse of a real spirit on stage."